In this week's Week in Review: ITV announces it is expecting a big post-Brexit ad slowdown, Snapchat update sharpens its position as a leader in AR and Channel 5 reports first year-on-year profit. To receive a weekly summary of industry news and other VAN interviews and videos, sign up to the weekly Video Round-Up.
ITV Expecting Big Brexit Ad Slowdown 
ITV expects a sharp slowdown in ad revenue due to "political and economic uncertainty" with the Christmas suffering in particular. The broadcaster's third quarter advertising revenue was down by 4 per cent and forecast an even steeper drop in the fourth quarter. ITV expects ad revenue over the Christmas period to be 7 per cent lower than it was last year.
Snapchat Shoots to Become AR Leader
Snapchat has underlined its desire to be a leader in augmented reality with its app update this week, which adds special filters for the phone's rear camera that Snapchat calls "World Lenses." These lenses work similarly to Snapchat's existing selfie lenses, but overlay 3D effects onto your surroundings. The update also included support for the yet to be released 'Spectacles', a limited number of which will be available through vending machines dubbed 'Snapbots' in the US for 24 hours only this week. Snapchatters can find upcoming landing spots via a special map on company's website.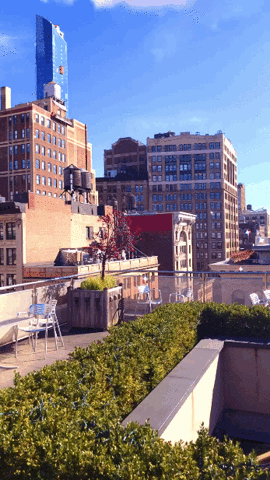 Channel 5 Reports First Year-on-year Profit
Channel 5 has reported a rise in pre-tax profits of almost 50 per cent as shows including Celebrity Big Brother and The X-Files helped it improve ratings against ITV and Channel 4. It is the first time that Channel 5 has reported back-to-back years of profitability in its 20-year history.
Facebook Clashes with UK Data Regulator Over WhatsApp Plans, Brings Ads to Messenger
Facebook has "paused"  its plans to share personal data from WhatsApp to allow businesses to communicate with users after further trouble with the UK's data regulator. The Information Commissioner Elizabeth Denham said in an update: "I had concerns that consumers weren't being properly protected, and it's fair to say the enquiries my team have made haven't changed that view".
WhatsApp is also reported to be experimenting with a new Status feature that lets users share mood-setting pictures and videos overlaid with other custom elements such as emoji, which then disappear 24 hours after it's shared, much like Snapchat Stories.
In other news, Facebook is rolling out ads on its news feed that open directly into Facebook Messenger chats. Brands will also be able to send sponsored messages to people who have already opened a thread with them but will not be allowed to send sponsored messages to Facebook users who have not previously opened a chat.
YouTube Launches VR App
YouTube has officially launched a standalone virtual reality app, which will turn every video on the platform into an immersive one. While 360-degree videos will yield a VR viewing experience, Google announced, traditional videos will be shown on a virtual movie screen in a kind of theatre mode. The YouTube VR app will be available on Daydream and VR videos can be viewed using Daydream-compatible smartphones.
Twitter May Still Save Vine by Selling It
Twitter is currently vetting multiple term sheets from companies offering to buy Vine, and hopes to make a deal soon, according to TechCrunch. After announcing its plan to shut down Vine last month, Twitter received a large number of bids, and is now working to decide who should take over the app.
Yahoo Hit by Lawsuits over Hacking Breach
More than twenty lawsuits seeking class action status have been filed against Yahoo after the 2014 breach where hackers stole details of more than 500 million user accounts 2014. In a regulatory filing to the US Securities and Exchange Commission in New York, the company said that it had spent $1 million in damage control in the past quarter.
Oliver Enters Programmatic Arena with New Media Arm
Oliver Media, Oliver's new programmatic arm, will focus on ensuring that all campaign media planning is based on real-time data insight to support the delivery of relevant content for brands. The company regards the move as the next step in its evolution as an in-house agency partner that can solve various client challenges. The new arm will be headed up by former comScore senior vice-president of advertising Duncan Trigg, who takes on the role of managing director.
YouTube Supports HDR videos
Online video portal YouTube has confirmed that it will now support content in the HDR (High Dynamic Range) format.
Instagram Allows Brands to Embed External Links in Stories
Instagram has made a trio of updates to Stories including adding links, @ mentions and the ability to create Boomerang videos. Links in stories will begin as a test with verified accounts only.
Sizmek Launches Interactive Video Authoring in Ad Builder
Sizmek has released its HTML5 VPAID authoring tool within Ad Builder, for interactive video campaigns. This self-service solution for the codeless authoring of HTML5 VPAID ads enables creatives to build more attractive and engaging interactive video experiences for campaigns across screens.
Intel Buys VR Start-up Voke for Immersive Sports
Intel has bought Voke, which specialises in immersive viewing experiences of live events. Intel said the deal will accelerate its strategy to build a broad portfolio of solutions to deliver "new, immersive sports experiences for athletes, fans and content producers".
Combining AV and Audio Makes Ads More Effective
Using a combination of audio and AV can make an ad campaign 29 per cent more cost-effective than just using AV, according to new research from Radiocentre and Differentology. This compares to a 23 per cent increase in the average number of category entry points when consumers saw two AV ads. The report argues this makes radio more than 20 per cent more cost-effective than AV.
Millennials More Influenced by Video Ads
One in five millennials are more likely to purchase a product or service after watching a video advert, according to research from Groundbreak Productions. Older generations are less receptive to video adverts. With only 12 per cent of 45-54 year olds, 13 per cent of 55-64 year olds, and 6 per cent of those aged 65 and over said that they would be more likely to purchase a product or service after watching a video advert. Celebrity endorsed videos also fared badly in the research.
Chinese Consumers Nearly Twice as Likely as US Counterparts to Buy on Devices 
Chinese consumers engage in more shopping on smartphones and tablets than US consumers according to new research from the IAB. Both the US and China have achieved "near-full adoption of digital commerce". Digital purchases account for 59 per cent of all monthly purchases in China and 42 per cent of those in the US Of those purchases, 48 per cent are made via mobile in China, while mobile commerce accounts for 26 per cent in the US.
Smartphones Mainstreaming Cheap VR Solutions
There will be nearly 60 million smartphone VR headsets shipped in 2021, an increase of around 240 per cent on an expected 16.8 million this year according to Juniper Research. However, the low price of these devices means they will only account for seven per cent of hardware revenue and the tendency to develop 'freemium' games may affect experience.
Kantar Media New Currency for Internet Ratings
Kantar Media and VINEX, the industry group of Netherlands online publishers, have delivered a new panel for Internet audience measurement. The service replaces the previous Internet measurement contract operated by GfK.
Vimeo Planning SVoD Service
Online video platform Vimeo has confirmed plans to launch a subscription service. Vimeo has stated that it plans on strategically funding content, but it also focuses its efforts and leverage on its community of filmmakers. The platform said it will also "spend on programming" from third parties.
VICE Media Launches VICE Indonesia and France
VICE Media has announced a market expansion into Indonesia, the world's fourth largest nation. The company will produce local content and launch creative agency services as well as partner with Jawa Pos TV and Google to bring linear and digital programming to the country. Vice Media's channel Viceland will also launch in France on November 23rd exclusively on Canal+.
Six in Ten French Households Prefer Linear TV
Six out of ten French viewers still prefer linear TV over replay, whilst four out of ten now want to be less dependent on live TV and watch on demand, according to The French and their Television by the NPA consulting company.
Dish Network Ups Video Sub Loss
Dish Network has reported a third-quarter video subscriber loss of 266,000 to 13.6 million, from a base of 13.9 million in the previous-year period. The satellite operator said net video subs declined about 116,000, compared with a loss of approximately 23,000 in 2015. The decline was offset by sub increases in Sling TV.
Mobile Video Traffic Increasing in US
The amount of mobile video passing over the mobile network continues to increase, which allow users to embed videos in their messages, notes market research consultancy iGR. Mobile operators are thus being motivated to update their mobile network with densification and other strategies, so that they can continue to deliver a positive video experience to their subscribers.
China Digital TV Sold
Conditional access systems provider China Digital TV has been bought via a management buyout for $90 million (€81.4m). The purchase has been wrapped via an equity transfer between China Digital with ChangxingBao LiRuiXin Technology (Bao Li), a LLC formed by a group including China Digital CEO Jianhua Zhu and Beijing Super TV President Dong Li.
Partnerships of the Week:
Media Prima Partners with Ooyala
Ooyala has been chosen to power Malaysian streaming service, tonton, which is owned by Media Prima.
Hires of the Week:
Twitter COO Adam Bain is stepping down and being replaced by CFO Anthony Noto
Twitter chief operating officer Adam Bain is stepping down and will be replaced by CFO Anthony Noto. Bain is reportedly leaving to "explore opportunities outside the company."
Tom Curry Appointed Head of Trading for AOL UK
Tom Curry is AOL's new UK Head of Trading. He joins them from his previous role as Head of Trading at Bauer Media.
IRIS.TV Expands its Advisory Board
IRIS.TV, has expanded its Advisory Board from eleven to 14 with the additions of three senior executives: David Clausen a Manager, Data Science at Facebook, Andrew Kraft serves as Vice President, Publisher Strategy & Account Management, at AppNexus and Eric Nowlin is a Private Equity Operating Advisor specialising in building scalable B2B multi channel North American distribution businesses.
This Week on VAN:
Adobe Acquires TubeMogul for $540 Million, read more on VAN
Is Header Bidding Up to the Challenge of Digital Video? Read more on VAN
Imagining the Agency of the Future #NVF16, read more on VAN
Ad of the Week: Ben and Jerry's, One Sweet World, Nice and Serious
So Trump and his divisive tactics may have won the presidency of the United States, but all is not lost. Ben & Jerry's wanted to create a counter-narrative; one of hope, not hate; one of unity, not separation. One Sweet World is a campaign to encourage ice cream lovers to choose unity over division, with a great video to boot.